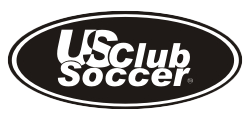 US Club Soccer State Cup
US Club Soccer Iowa State Cup
Spring 2022 – Dates and Location TBA 
The first annual US Club Soccer Iowa State Cup was held October 23-24 at the Waverly Soccer Complex, in Waverly, Iowa and October 30-31 at the TBK Soccer Complex in Bettendorf, Iowa.
80 teams participated in the event which were split into two divisions: Super Group and Premier Group.
Winners of the Super Group directly qualify for the US Club Soccer National Championships held at Dick's Sporting Goods Park in Commerce City, Colorado in July 2022.
Scroll down for Fall 2021 Champions and US Club Soccer State Cup 2022 updates.
Please take time to review all the important information below to help this weekend's event run smoothly.  
SCHEDULE CHANGE ALERTS: No current game alerts
Fall 2021 US Club Soccer Iowa State Cup
Results and winners gallery from the Fall 2021 Iowa State Cup.
US Club Soccer Iowa State Cup — Spring 2022
The US Club Soccer Iowa State Cup is held each Spring and is open to 13U and 14U teams. Event details will be released here when available.
CDL Connection
Stay up to date on the latest CDL programming news, schedule and field updates, event information, and more by connecting with us on social media.