Club Development League (CDL)
Competitive state-wide player development league for 13U through 19U players.
The Club Development League (CDL) is a competitive state-wide player development soccer league for 13U through 19U players. The CDL is fully-sanctioned under US Club Soccer and dedicated to creating a strong, professionally managed and standards based league in Iowa.
Member clubs determine league organization, standards, programming and the annual calendar. Soccer people  making soccer decsions and local decsions made locally, allows us to enhance our program offerings and improve the coach education and player development environment across the state.
The CDL is made up of the following member clubs:
CDL Mission & Vision
The mission of the Club Development League (CDL) is to improve the player development environment in Iowa through the organization of a standards-based league where member clubs can better manage coaching resources, schedules, budgets and time. The CDL strives to provide an enjoyable and financially conscientious platform for all players at an appropriate competitive level.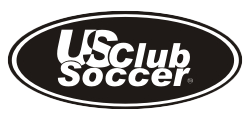 The Club Development League (CDL) is a fully-sanctioned affiliate of US Club Soccer. The CDL's ten clubs, more than 300 teams, and over 7,000 players and coaches in the 6U through 19U age groups from CDL member clubs will also benefit from an array of programming and resources offered by US Club Soccer.
CDL Connection
Stay up to date on the latest CDL programming news, schedule and field updates, event information, and more by connecting with us on social media.